Find wedding fairs in Worcestershire 2022
---
Looking for wedding fairs in Worcestershire ? We have the ultimate list of local wedding fairs on Guides for Brides! It's the best way to meet wedding suppliers and start planning your dream in Worcestershire wedding...
/

Guides for Brides Wedding Fairs
Whether you've just got engaged or your wedding's in a month, wedding fairs are a great planning tool. If you're just engaged or your 2022 wedding is fast approaching, there's no better time to visit your local in Worcestershire wedding fairs. Tickets are usually free, and you might even get extra discounts!
Exhibitors, venues and wedding fair organisers across in Worcestershire can list events free to ensure brides and grooms have the most up to date information.
4th of September 2022
Redhouse Barn Autumn Open Afternoon
Redhouse Barn, United Kingdom, Bromsgrove
4th of September 2022
3-6pm Come and meet a range of suppliers, see displays and enjoy strolling round our gorgeous Barns and gardens to find everything you need for your wedding day.
18th of September 2022
Wedding Fair at Bromsgrove Hotel & Spa
Bromsgrove Hotel & Spa, United Kingdom, Bromsgrove
18th of September 2022
Free Entry
2nd of October 2022
Wedding Fair at Bank House Hotel Spa & Golf Club
Bank House Hotel Spa & Golf Club, United Kingdom, Worcester
2nd of October 2022
Add your own wedding fair
9th of October 2022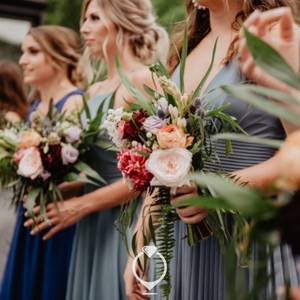 Wedding Fair at Hallmark Hotel Stourport Manor
Stourport Manor Hotel, United Kingdom, Stourport On Severn
9th of October 2022